Piano 4 Hands Sheet Music - Classical
It can sometimes be a little daunting to try and play a classical piece, especially if you're just starting out as a musician. The classical music piano sheets that are downloadable from our website are designed to make these works widely accessible. Some of the sheet music even includes note names; others have reading aids. Original version piano sheets are also available for accomplished pianists.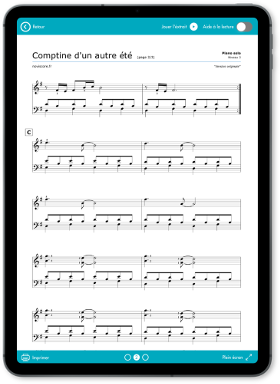 Download
the Noviscore app
Learn more
Suggestion box
Would you like to suggest an addition to our catalogue?