The Noviscore app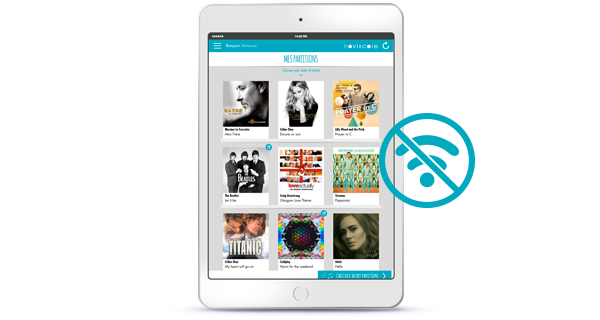 Take your sheet music
everywhere!
Access your sheet music library
(+ audio samples)
to view and print anywhere,
even without Internet connection.
Follow along
using audio sample
Played by a professional pianist,
you can listen to the recording
from your sheet music page
to help with your interpretation.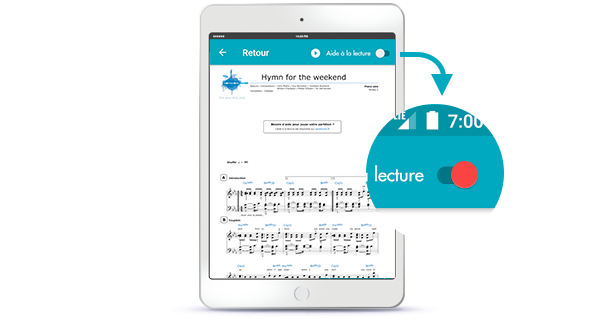 Reading aid
in a click
Quick and easy access to your reading aid
from your sheet music
in order to make it faster to read
or check your notes at any time.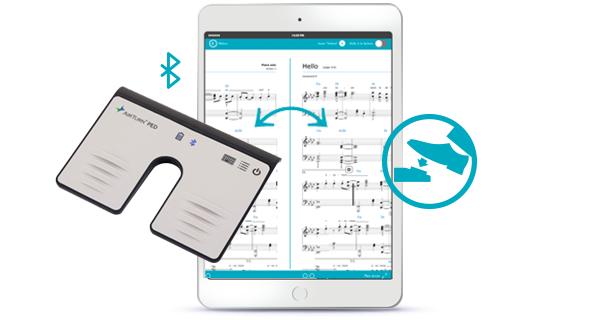 Turns pages...
without hands!
Compatible with Bluetooth Airturn
and PageFlip pedals so you no longer
need your hands to turn the pages!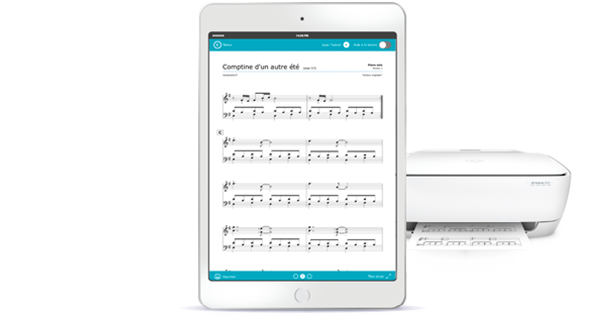 Print your sheet music
On any printer connected
to your mobile device.