Sheet music - Songs for children
Songs for children piano sheet music – a perfect way to familiarize children with music – are available for download from our website. They are ideal for beginners and accomplished musicians alike. We have chosen classic pieces that can be played on the piano either by or for young children. You can play these easy-learning nursery rhymes and lullabies to sing your child to sleep or simply for your own pleasure!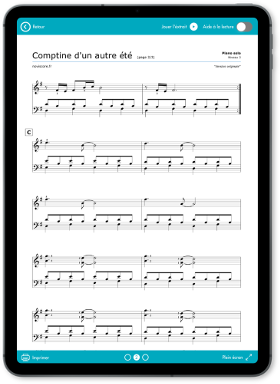 Download
the Noviscore app
Learn more
Suggestion box
Would you like to suggest an addition to our catalogue?