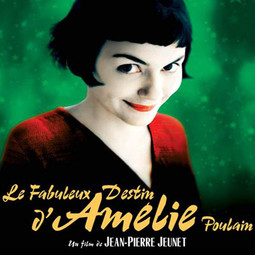 Comptine d'un autre été
Comptine d'un autre été – l'après-midi
is the fourth track on the album soundtrack
Amélie from Montmartre
to the 2001 French film
Amélie: The Fabulous Destiny of Amélie Poulain.
. Choose your
sheet music
for this popular track from our three different adaptations for
piano solo
. If you are a
beginner
or have trouble deciphering notes, why not try our
easy piano sheet music
Level 1 with
note names
instead of symbols. If you are an
experienced pianist
, you might like to have a go at the
original version
which requires a more accomplished piano technique.
Comptine d'un autre été
is the work of French musician and composer
Yann Tiersen
and is one of the most popular themes of this internationally acclaimed, mulitple award-winning
French film
.
Piano solo
Sheet music

$4.99

$4.99

Sheet music with note names

$4.99

$4.99

Audio aid to guide you by ear (Mp3)

$0.99

$0.99

Video aid to guide you visually

$3.99

$3.99

Sheet music

$4.99

$4.99

Sheet music

+

Sheet music with reading aid

$6.99

$6.99

Audio aid to guide you by ear (Mp3)

$0.99

$0.99

Video aid to guide you visually

$3.99

$3.99

Sheet music (Original version)

$4.99

$4.99

Sheet music (Original version)

+

Sheet music with reading aid

$6.99

$6.99