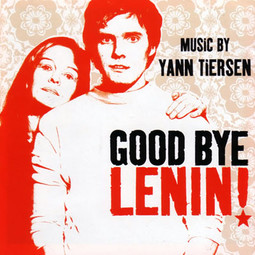 Summer 78
Did you love the soundtrack of the 2003 German film
Good Bye Lenin!
by
Wolfgang Becker
? All the titles, with the exception of one, were written by French composer
Yann Tiersen
who shot to fame with his soundtrack of the 2001 film
Amélie
. Discover our piano sheet music for
Summer 78
available in its
original version
or our
two adaptations for piano solo
. If you have trouble deciphering notes, you will appreciate our Level 1
easy piano music with note names
instead of symbols. Select the version of
Summer 78
that is best suited to your piano playing skills and print out the sheet music from your own home.
Click here
for other titles available on our website by
Yann Tiersen
!
Piano solo
Sheet music

$4.99

$4.99

Sheet music with note names

$4.99

$4.99

Audio aid to guide you by ear (Mp3)

$0.99

$0.99

Video aid to guide you visually

$3.99

$3.99

Sheet music

$4.99

$4.99

Sheet music

+

Sheet music with reading aid

$6.99

$6.99

Sheet music (Original version)

$4.99

$4.99

Sheet music (Original version)

+

Sheet music with reading aid

$6.99

$6.99