Sheet music - Jazz/blues/gospel
Nina Simone, Duck Ellington, Stevie Wonder, Herbie Hancock are among the names that immediately spring to mind in this category. Discover or rediscover the greatest jazz, blues and gospel standards on Noviscore. In our offer, you will find piano sheet music designed for solo playing, as well as piano sheets specially made for accompaniment. We also offer scores for transposable instruments, such as saxophone or clarinet, for playing solo or in a group.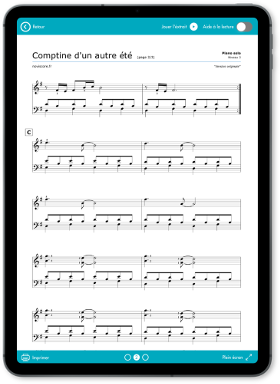 Download
the Noviscore app
Learn more
Suggestion box
Would you like to suggest an addition to our catalogue?