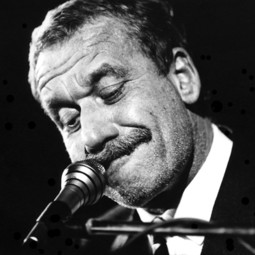 Via con me
Do you feel like playing
Via Con Me piano sheet music
by Italian composer and pianist
Paolo Conte
? Whether you are a
beginner
or an
experienced pianist
, you'll find the right
sheet music
for your skill level from our three different adaptations for
piano solo
. If you prefer to sing along to this
jazz
piece or accompany another instrument, try our
piano accompaniment
version Level 2. For those of you who are just starting to learn the piano, we suggest our Level 1
easy piano music
and if you have difficulty reading the notes, try our version where the
note names
are written out.
Via Con Me
(Come Away with Me) is one of Paolo Conte's best known hits and features on his 1981 album
Paris Milonga
as well as on the soundtrack for the 1995 movie
French Kiss
with Meg Ryan and Kevin Kline. As a bonus, click on the link to watch this
YouTube video of Via Con Me solo piano performance for Level 3 sheet music.
Piano solo
Sheet music

$4.99

$4.99

Sheet music with note names

$4.99

$4.99

Sheet music

$4.99

$4.99

Sheet music

+

Sheet music with reading aid

$6.99

$6.99

Sheet music

$4.99

$4.99

Sheet music

+

Sheet music with reading aid

$6.99

$6.99
Piano accompaniment
Sheet music

$4.99

$4.99

Sheet music

+

Sheet music with reading aid

$6.99

$6.99