Arranger Keyboard Sheet Music - International pop
Play the latest hits with our international pop piano sheet music! Choose your instrument, select the sheet music that matches your skill level from our different adaptations, then just download and print your music. Levels range from beginner to expert and are available for piano solo or as accompaniment. Don't worry if music theory is not your strong point, our level 1 easy piano music is available with traditional notes or with note names, and there's an audio sample to download for free to help with musical direction.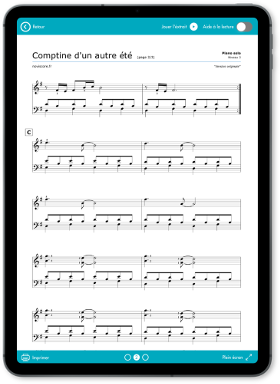 Download
the Noviscore app
Learn more
Suggestion box
Would you like to suggest an addition to our catalogue?