Arranger Keyboard Sheet Music - Movie soundtracks
If there's a film soundtrack you particularly like – the latest James Bond, The Godfather, Titanic, for instance – now you can learn to play it on the piano by downloading our movie and TV series piano sheet music. There's a whole array of styles available in this category, to satisfy even the pickiest of musicians! Choose your instrument (piano, solo instrument) as well as your skill level, before downloading and printing your musical sheets.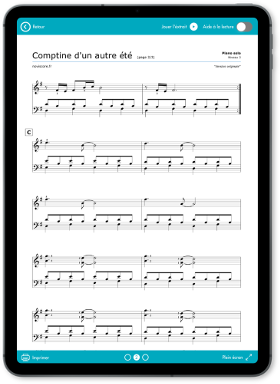 Download
the Noviscore app
Learn more
Suggestion box
Would you like to suggest an addition to our catalogue?