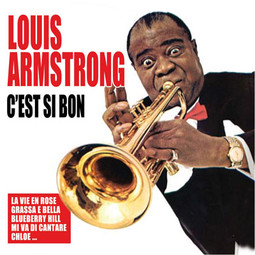 C'est si bon
Are you a
Satchmo
fan? Then you'll love our
piano sheet music
for Louis Armstrong's version of
C'est Si Bon
! Written by
Henri Betti
in 1947,
Louis Armstrong
heard its first performance at the
Nice Jazz Festival
in 1948 and subsequently made his own recording of the song in New York in 1950. Choose your sheet music according to your skill level from our
three different versions
composed for piano solo and available with or without
reading aids
. Or try our
piano accompaniment version Level 2
for playing alongside another instrument or vocalist. With the lyrics adapted into English by Jerry Seelen,
C'est Si Bon
became a worldwide hit for
Louis Armstrong
and has since been covered by a vast number of artists. For other titles by Satchmo,
click here.
Piano solo
Sheet music

$4.99

$4.99

Sheet music with note names

$4.99

$4.99

Sheet music

$4.99

$4.99

Sheet music

+

Sheet music with reading aid

$6.99

$6.99

Sheet music

$4.99

$4.99

Sheet music

+

Sheet music with reading aid

$6.99

$6.99
Piano accompaniment
Sheet music

$4.99

$4.99

Sheet music

+

Sheet music with reading aid

$6.99

$6.99