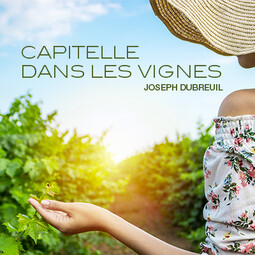 "Capitelle" in the vineyard
At the end of an oak wood in the South of France, it became clear to me. In its corner, discreet but still sturdy, the capitelle, surrounded by cypresses, overlooked the vineyards and gave an impression of bygone days.

A Capitelle is a dry-stone shepherd's hut found in the Gard. This jazz-style mazurka is played with affection and melancholy.

Available in several levels of difficulty for solo piano, discover also our piano accompaniment sheet music which gives you a very swinging, jazzy walking-bass. The reading aids will help you decipher your sheet music.
Piano solo
Sheet music

$4.99

$4.99

Sheet music with note names

$4.99

$4.99

Sheet music

$4.99

$4.99

Sheet music

+

Sheet music with reading aid

$6.99

$6.99

Sheet music (Original version)

$4.99

$4.99

Sheet music (Original version)

+

Sheet music with reading aid

$6.99

$6.99
Piano accompaniment
Sheet music

$4.99

$4.99

Sheet music

+

Sheet music with reading aid

$6.99

$6.99