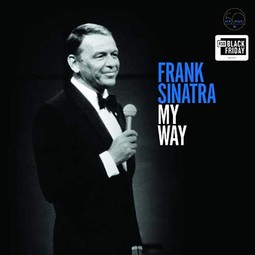 My way
My Way
– the version made popular by
Frank Sinatra
– is probably one of the world's best known songs and, for years, it has been the firm favourite for playing at
funerals
! If you love this song and have always wanted to play it, now's the time! Choose your level of piano playing skill from our three adaptations for
piano solo
. If you'd rather sing along or accompany other singers, try our
piano accompaniment
version Level 2, with or without
reading aid.
Whatever your level, you'll find the right sheet music for you. For
beginners
, we suggest our Level 1
easy piano music
with
note names
instead of symbols. Released by
Sinatra
in 1969, the lyrics were written by
Paul Anka
and set to music based on the French song
"Comme d'habitude"
written by
Claude François
and
Jacques Revaux
.
My Way
is thought to be the most covered single in the world. Artists include Nina Simone, Elvis Presley, Luciano Pavarotti, the Gypsy Kings, Tom Jones, Andrea Bocelli...
Piano solo
Sheet music

$4.99

$4.99

Sheet music with note names

$4.99

$4.99

Audio aid to guide you by ear (Mp3)

$0.99

$0.99

Video aid to guide you visually

$3.99

$3.99

Sheet music

$4.99

$4.99

Sheet music

+

Sheet music with reading aid

$6.99

$6.99

Sheet music

$4.99

$4.99

Sheet music

+

Sheet music with reading aid

$6.99

$6.99
Piano accompaniment
Sheet music

$4.99

$4.99

Sheet music

+

Sheet music with reading aid

$6.99

$6.99