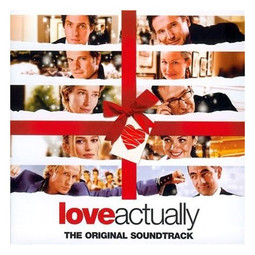 Portuguese Love Theme
If you loved the 2003 British film
Love Actually
, you'll probably want to play the
Portuguese Love Theme
on your piano. Try one of our three different adaptations for
piano solo
of this beautiful composition by
Craig Armstrong
, available with or without
reading aid
. If you have trouble reading music, we suggest our Level 1
easy piano sheet music with note names
instead of symbols.
Portuguese Love Theme
features on the soundtrack album
Love Actually
of this hugely popular film written and directed by Richard Curtis and starring, among others, Hugh Grant, Liam Neeson, Emma Thompson, Laura Linney and Rown Atkinson. Select your level and print out your music sheets from your home.
Click here
for all sheet music available on our website by
Craig Armstrong
!
Piano solo
Sheet music

$4.99

$4.99

Sheet music with note names

$4.99

$4.99

Sheet music

$4.99

$4.99

Sheet music

+

Sheet music with reading aid

$6.99

$6.99

Sheet music

$4.99

$4.99

Sheet music

+

Sheet music with reading aid

$6.99

$6.99