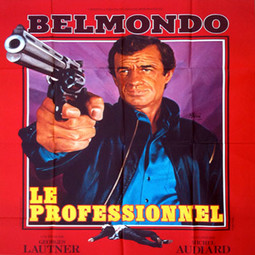 Chi Mai
Discover our
Chi Mai piano sheet music
. We have adapted this wonderful composition by well-known Italian composer, conductor and orchestrator
Ennio Morricone
for
piano solo
. Available in three different versions, you are bound to find the right
sheet music
for your skill level. Levels 2 and 3 are available with or without
reading aid
and if you are beginning piano lessons and have difficulty deciphering music, we suggest our Level 1
Chi Mai easy piano music
with
note names
instead of symbols.
Chi Mai
has featured in several films and TV commercials, most notably the 1991 French movie
Le Professionel
by
Georges Lautner
starring
Jean-Paul Belmondo
, the
Royal Canin
commercials in France and
Asterix & Obelix: Mission Cleopatra
. In the UK it reached No. 2 in the singles chart after it appeared in
The Life and Times of David Lloyd George
(1981).
Click here
for other available titles on our site by
Ennio Morricone
.
Piano solo
Sheet music

$4.99

$4.99

Sheet music with note names

$4.99

$4.99

Sheet music

$4.99

$4.99

Sheet music

+

Sheet music with reading aid

$6.99

$6.99

Sheet music

$4.99

$4.99

Sheet music

+

Sheet music with reading aid

$6.99

$6.99