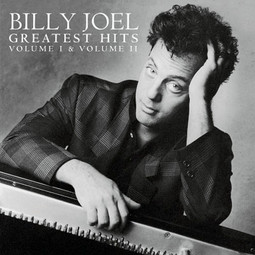 Honesty
Discover our
Honesty piano sheet music
! Choose your
music sheets
from our three different adaptations for
piano solo
of this
ballad
written by American singer songwriter
Billy Joel
and released as a single in 1979. If you prefer to sing along or accompany another instrument, then try our
piano accompaniment
version Level 2, with or without
reading aid
.
Beginners
, or those of you have trouble deciphering music notes, will like our
Honesty easy piano music
Level 1 with
note names
instead of symbols.
Honesty
features on Billy Joel's sixth album
52nd Street
released in 1978 and has been covered & sampled by a number of artists, most notably
Beyoncé
. Joel has performed the song live on several occasions with
Elton John
and later,
Bryan Adams
. Select your level and
print out your piano sheet music
from your home.
Piano solo
Sheet music

$4.99

$4.99

Sheet music with note names

$4.99

$4.99

Sheet music

$4.99

$4.99

Sheet music

+

Sheet music with reading aid

$6.99

$6.99

Sheet music

$4.99

$4.99

Sheet music

+

Sheet music with reading aid

$6.99

$6.99
Piano accompaniment
Sheet music

$4.99

$4.99

Sheet music

+

Sheet music with reading aid

$6.99

$6.99