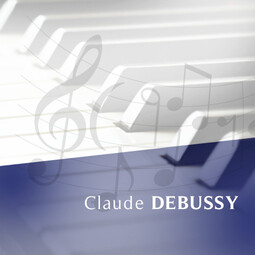 The Girl with the Flaxen Hair (La fille aux cheveux de lin)
"La Fille aux cheveux de lin" is a piece for solo piano from Claude Debussy's first book of Preludes (1910). It is one of the most popular works by the most renowned composer of musical modernism.
Discover our piano sheet music of "La Fille aux cheveux de lin": the original version, composed in the key of G flat Major, will be accessible to experienced pianists. Our level 3, which is very close to the original version, is transposed into the more accessible key of G Major. Beginners will be able to discover Debussy's music with our level 1 arrangement and the reading aids.



Piano solo
Sheet music

$4.99

$4.99

Sheet music with note names

$4.99

$4.99

Sheet music

$4.99

$4.99

Sheet music

+

Sheet music with reading aid

$6.99

$6.99

Sheet music

$4.99

$4.99

Sheet music

+

Sheet music with reading aid

$6.99

$6.99

Sheet music (Radio version key, Original version)

$4.99

$4.99