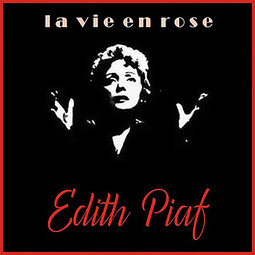 La Vie en Rose
Some French singers manage to become famous abroad and
Edith Piaf
is certainly one of them.
Discover our
piano sheet music
for
"La Vie en Rose"
– Piaf's signatures song which she wrote in 1945 and released as a single in 1947 – available in three different versions for
piano solo
, with or without
reading aid
. Choose the right
adaptation
according to your skill level and print out your music from home. If you prefer to sing along, then go for our
piano accompaniment
version Level 2. "La Vie en Rose" has been covered by so many international artists, including
Louis Armstrong
and Grace Jones, and has featured in a number of films, notably the 2007 biographical feature film of the same name portraying
Edith Piaf
.
Piano solo
Sheet music

$4.99

$4.99

Sheet music with note names

$4.99

$4.99

Sheet music

$4.99

$4.99

Sheet music

+

Sheet music with reading aid

$6.99

$6.99

Sheet music

$4.99

$4.99

Sheet music

+

Sheet music with reading aid

$6.99

$6.99
Piano accompaniment
Sheet music

$4.99

$4.99

Sheet music

+

Sheet music with reading aid

$6.99

$6.99