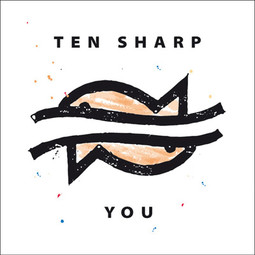 You
Every pianist must want to play
You
with Its magnificent introduction immediately making the piano centre stage! Whether you are a
beginner
or an
experienced piano player
, you will find the right
piano sheet music
best suited to your skill level. Choose from our three adaptations for
piano solo
(Levels 1, 2 & 3) or sing along to our Level 2
piano accompaniment
.
You
is the debut single recorded by the Dutch band
Ten Sharp
and released on their 1991 album
"Under the Water-Line"
. This beautiful melody was extremely successful and became number one on the charts in three countries.
Print out your music sheets
and start playing! Watch our video of
piano solo sheet music
Level 3 on YouTube by
clicking here.
Piano solo
Sheet music

$3.99

$3.99

Sheet music with note names

$3.99

$3.99

Sheet music

$3.99

$3.99

Sheet music

+

Sheet music with reading aid

$5.99

$5.99

Sheet music

$3.99

$3.99

Sheet music

+

Sheet music with reading aid

$5.99

$5.99
Piano accompaniment
Sheet music

$3.99

$3.99

Sheet music

+

Sheet music with reading aid

$5.99

$5.99

Sheet music

$3.99

$3.99

Sheet music

+

Sheet music with reading aid

$5.99

$5.99