Piano Sheet Music - Ragtime / Boogie
Ragtime – this musical style originates from the USA and is a subtle mix of African and European influences. To play a ragtime piano sheet requires a certain amount of technique, especially if you opt for the original versions in our catalogue. However, we also have simplified versions so that you can work on your ragtime style at your own pace.
Boogie-Woogie originated as a blues-based piano style mainly associated with dancing. It requires great energy and rhythmic discipline and has a unique "driving" pattern in the base while the right hand moves freely between riffs and single-note lines.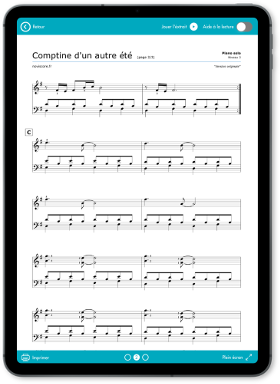 Download
the Noviscore app
Learn more
Suggestion box
Would you like to suggest an addition to our catalogue?