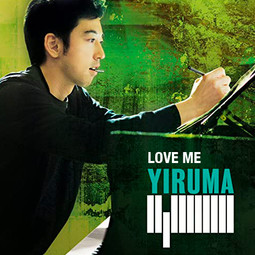 Love Me
Love Me
is a
piano composition
written by South Korean artist
Yiruma
which features on his 2001 album « First Love ». Choose the piano sheet music best adapted to your playing ability from our
3 different skill levels
for
piano solo
, including the complete
original version
Level 3.
Reading aids
are available for Levels 2 & 3 to help to decipher the music and our
easy piano music
Level 1 even has sheet music where note names replace the traditional notes.
Love Me
ranks in popularity alongside his other well-known titles
River Flows In You
and
Kiss the Rain
.
Piano solo
Sheet music

$3.99

$3.99

Sheet music with note names

$3.99

$3.99

Sheet music

$3.99

$3.99

Sheet music

+

Sheet music with reading aid

$5.99

$5.99

Sheet music (Complete score, Original version)

$3.99

$3.99

Sheet music (Complete score, Original version)

+

Sheet music with reading aid

$5.99

$5.99