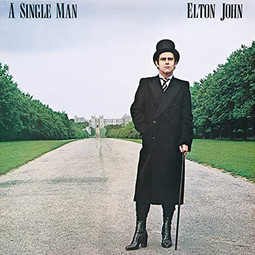 Song for Guy
Discover our
Song for Guy piano sheet music
for
piano solo
.
Elton John
wrote this mainly
instrumental
piece in 1978 and dedicated it to the memory of
Guy Burchett
, a 17-year-old messenger boy working for Rocket Records who tragically died in a motorbike accident on the day he composed it. Choose from our
two adaptations
(Level 1 & 2) or the
original version
, with or without
reading aid
. If you are learning and have trouble reading music, then don't forget our
Song for Guy easy piano sheet music
with
note names
instead of symbols..
Song for Guy
features on Elton's 1978 album
A Single Man
which was his first album recorded and released without Bernie Taupin. The only lyrics
"Life isn't everything"
are repeated over and over.
Click here
for other titles on our website by
Elton John
.
Piano solo
Sheet music

$3.99

$3.99

Sheet music with note names

$3.99

$3.99

Audio aid to guide you by ear (Mp3)

$0.99

$0.99

Video aid to guide you visually

$3.99

$3.99

Sheet music

$3.99

$3.99

Sheet music

+

Sheet music with reading aid

$5.99

$5.99

Sheet music (Original version)

$3.99

$3.99

Sheet music (Original version)

+

Sheet music with reading aid

$5.99

$5.99